Home and Gym Workout Plans
WHAT YOU GET
Proven strategies to help you get (and keep) the body you want.
We are two regular people who have been through every trial and error there is to experience when it comes to gaining muscle or losing fat – with a choice of structured meal planning or flexible dieting solutions, and a training program specifically tailored to you and your lifestyle, we are here to help you avoid the guesswork and give you the tools  you need to succeed and reach your goals. 
Focused and customized plans specific to your goals
Your choice of structured meal plans or a  flexible dieting approach
At-home or in-gym training plans tailored to your specific goals and access to equipment
MOB Grocery List & Recipe Guide
1-on-1 Check-Ins: Your choice of video conversation or form-based
Access to our Fitness App (Android or iOS)
Direct access to your coaches for questions or requests
Join one of our custom group challenges and receive:
Custom meal plans
MOB Grocery list & Recipe guide 
At home or in-gym workout plans
Bi-weekly check-ins for accountability
Facebook group access to post success stories and keep each other motivated!
NUTRITION COACHING
Let's eliminate the notion that dieting needs to be boring! MOB Nutrition coaching is a focused approach to help you lose the fat you hate while eating the foods you love. With MOB Nutrition coaching you will learn proper portion control, how to read nutrition labels, and how there's no such thing as "bad" or "good" foods!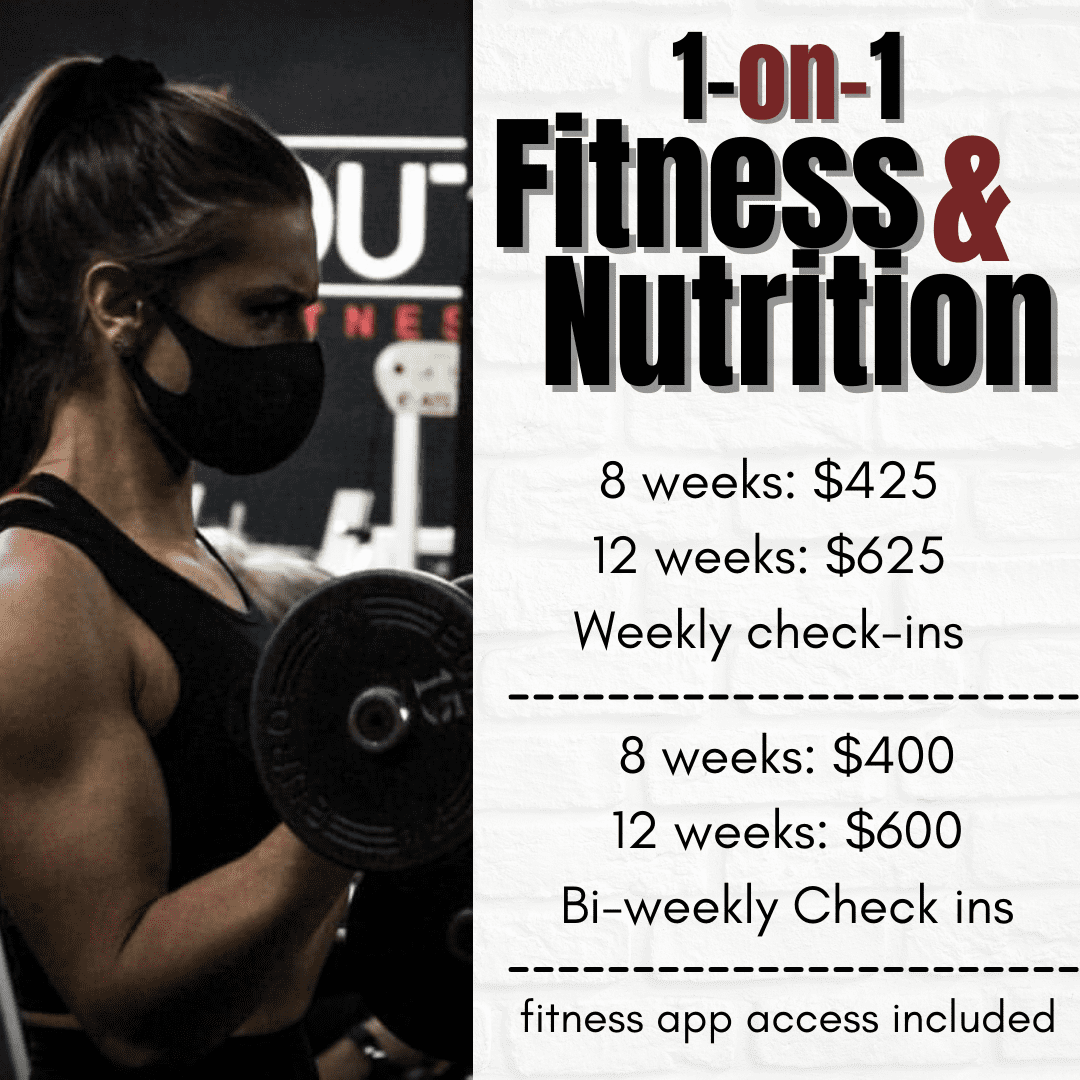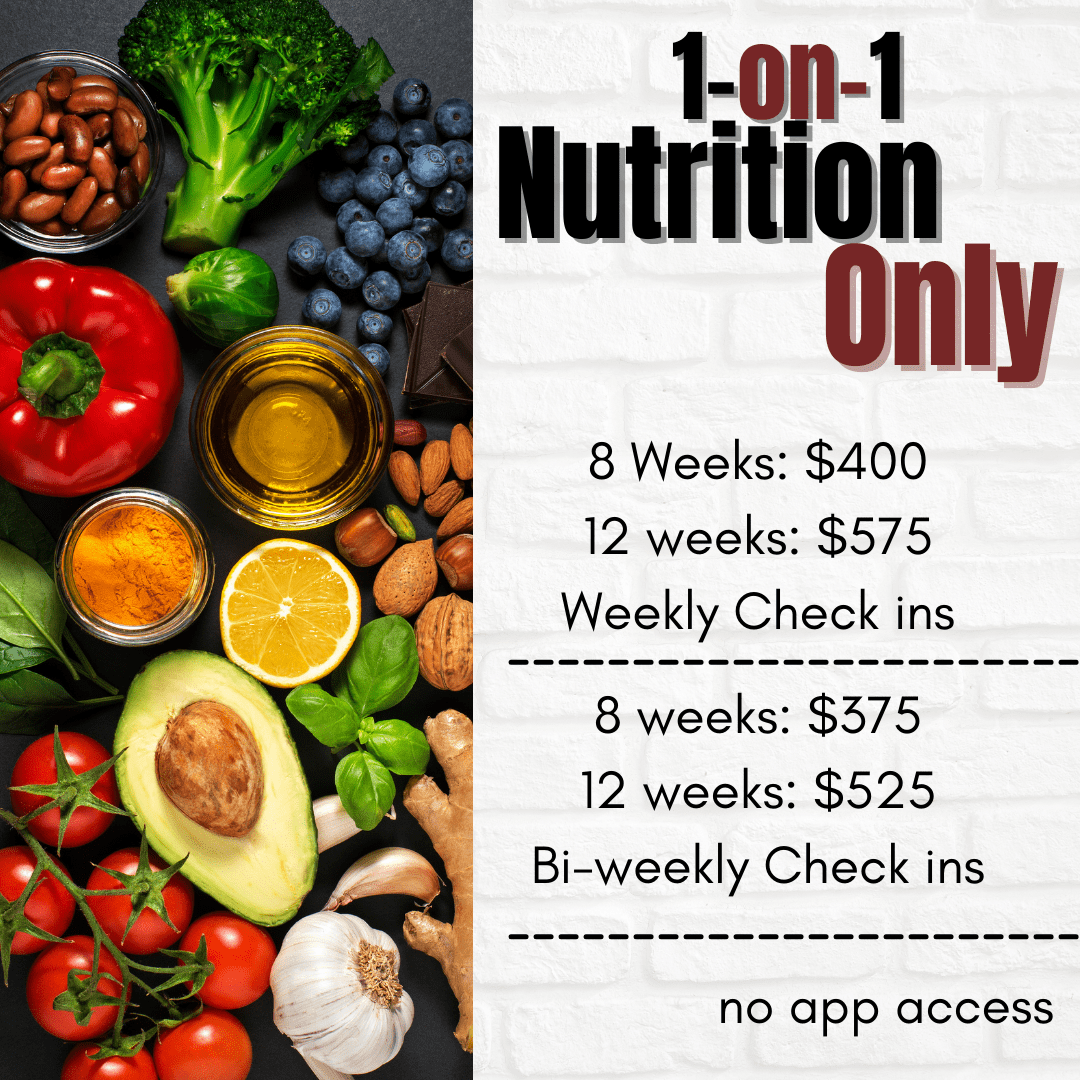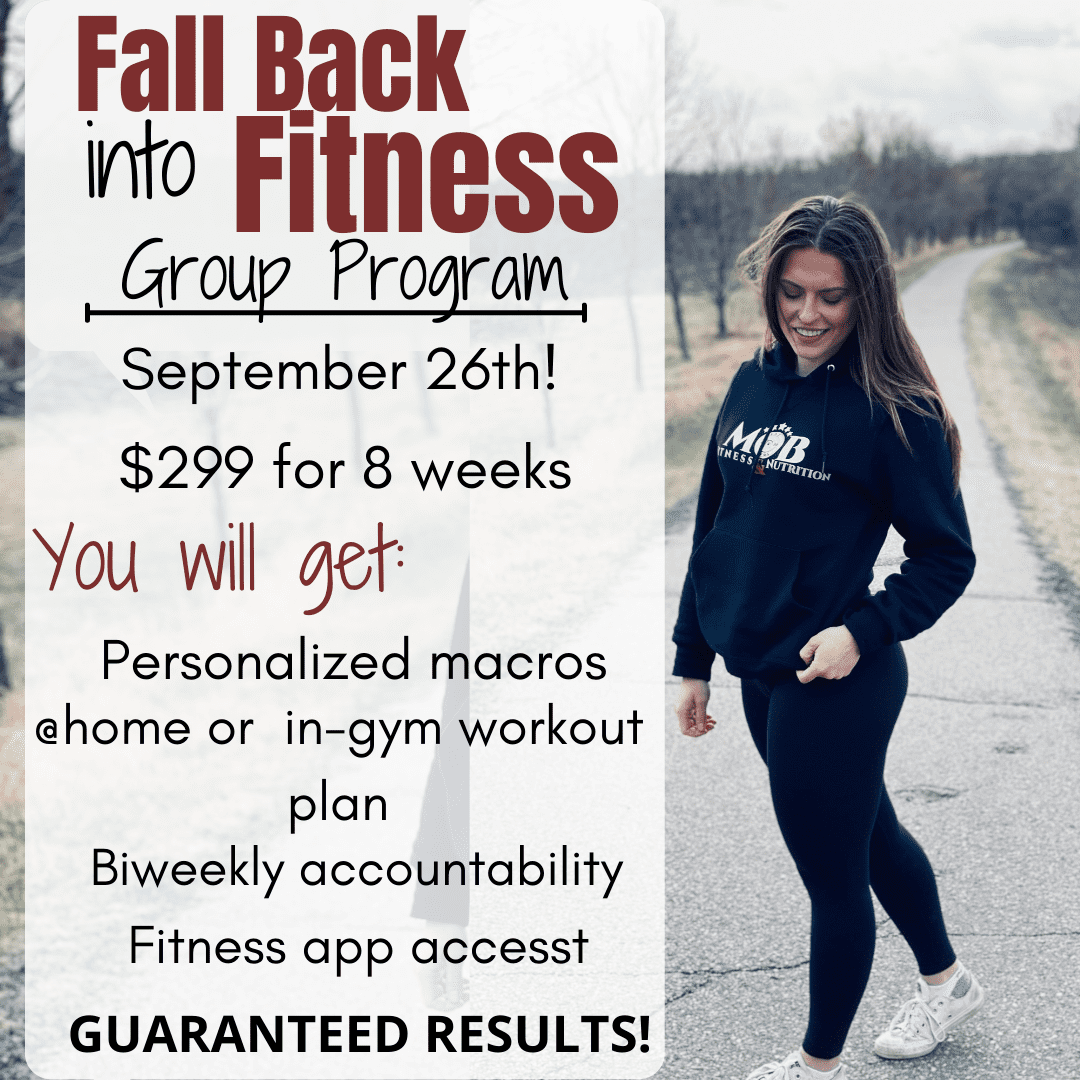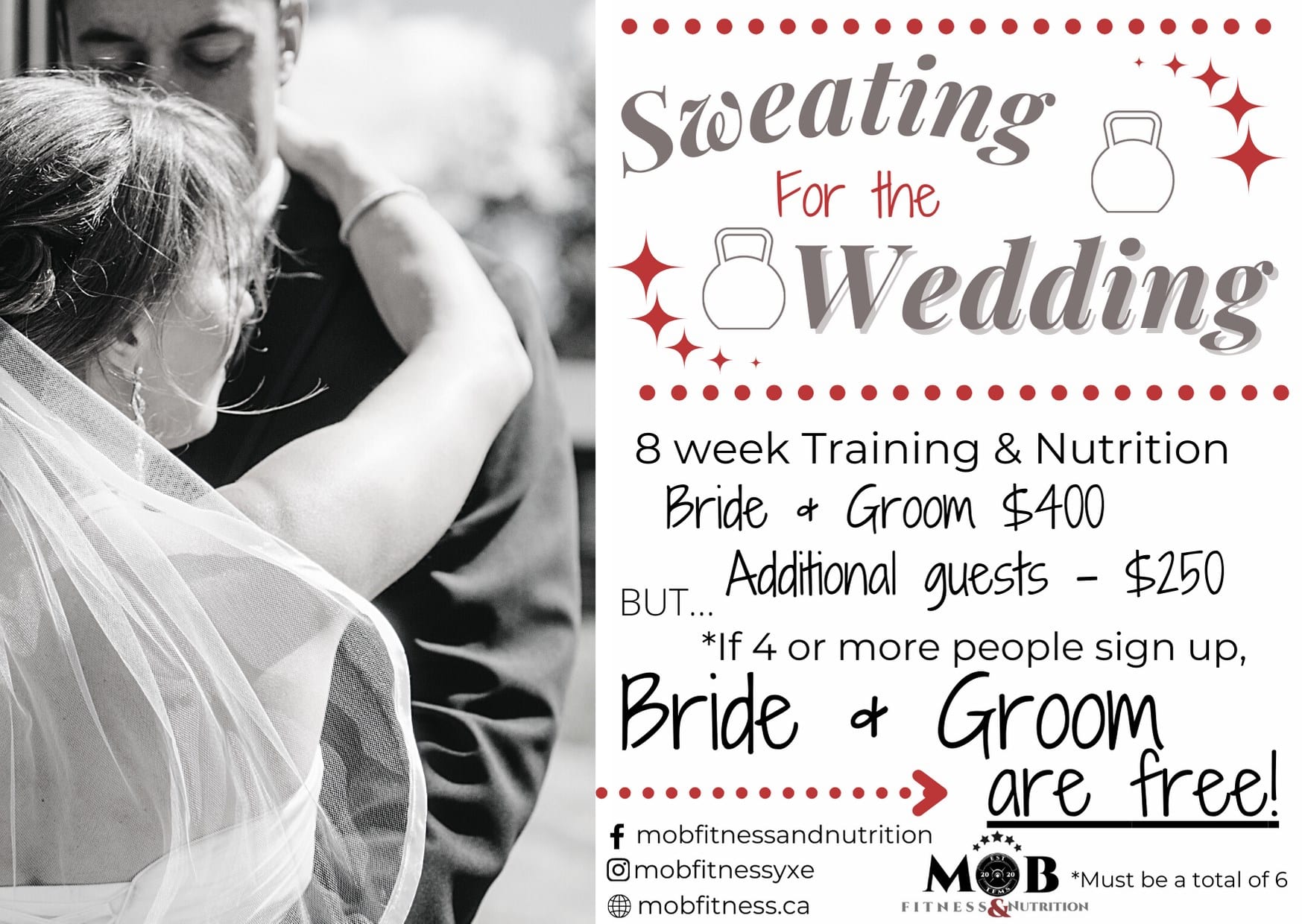 *Group Fitness Challenges are running for 8-week intervals, but don't overlap.  If you are interested in joining our next Challenge, fill in the contact form below.
#jointhemob
#mobmentality
Take one small step today toward a healthier lifestyle, and become the best version of you!
Address
319 Marcotte Crescent
Saskatoon, SK S7K 7P6
CA
Email
mobfitnessandnutrition@gmail.com